30 Years of Dedication
World of Reading CEO, Cindy Tracy, could not find the books she wanted for her children. So, in 1989, she started sourcing and selling quality foreign language and ESL books for parents, teachers and others. Today, Ms Tracy is a familiar and welcome presence at conferences and trade shows all across America. FRAUDULENT COUPONS ARE BEING OFFERED BY OPERAMEDIAWORKS and will not work on our website!
Continue Reading...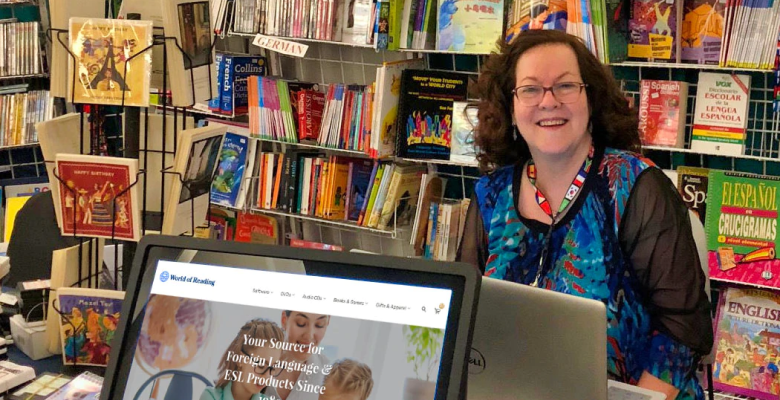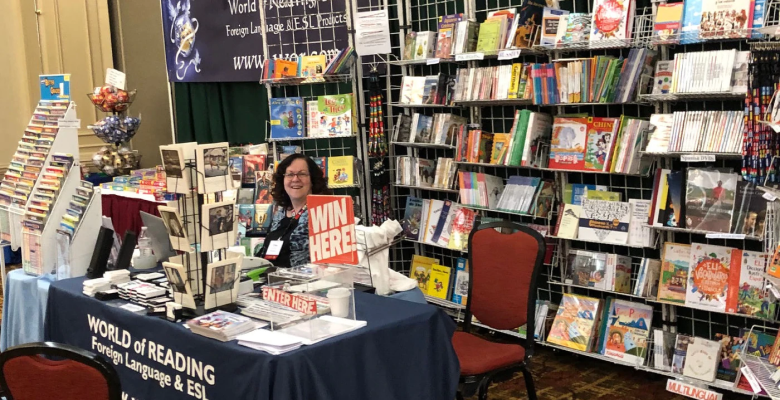 Monthly Drawing
Congratulations to our August winner, Greta Gladney of New Orleans, Louisiana. By adding your name to our mailing list you are automatically entered to win a free foreign language reader!!
Winners are drawn each month.
Enter Today
A true gem for finding quality and unique foreign language products that are student approved.
Eileen M Angelini, Ph.D.
You always get the most remarkable service from World of Reading. Orders come faster than you think possible. Also, if you are not sure exactly what you want, Cindy will talk to you and give you wonderful advice. Her knowledge is encyclopedic! This company is the very best source for materials for foreign language teachers. She is a pleasure to order from.
Memarie Christoforo
I highly recommend World of Reading, not only for its wide variety of products, but especially for its personalized service. Ms. Tracy is very knowledgeable about all the products and is willing to spend the time to match the product to the need.
Virginia VonReichbauer