Foreign Language
Monthly Specials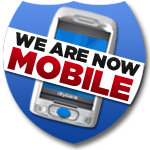 I fell immediately in love with these Libros en Tela - Spanish Cloth Books for young children at a book fair in Bogotá, Colombia. They are soft and hand washable, anti-allergic and are made in Colombia. They are finally in stock and ready to ship! They make the PERFECT gift!



Monthly Drawing
Congratulations to our January winner, Miriam Ruiz of Pasadena, Texas. By adding your name to our mailing list you are automatically entered to win a free language software program or book!! Winners are drawn each month. Click HERE to enter our monthly drawing.
We will be exhibiting at the SCOLT conference in Atlanta March 6th-7th
The Central States Conference in Minneapolis March 13th-14th
The CARTA conference in Dallas, Texas March 27th-20th.
Need recommendations?
Please call us at 800-729-3703 or email at polyglot@wor.com and we would be delighted to help you find the perfect product for yourself or a gift for someone else!