Foreign Language
Monthly Specials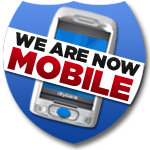 Entertaining And Educational Portuguese Films
We have in stock a few Portuguese films which are great for learning Portuguese. Our Portuguese films are targeted at both kids and adults learners. For children, we recommend Bilingual Baby DVD Volume 8 - Introduce Your Child to Portuguese. This 45 minute Portuguese DVD is perfect for kids from ages 1-5 who want to learn Brazilian Portuguese.

Portuguese Movies With English Subtitles

These Portuguese DVDs are from Brazil and Portugal. These Portuguese movies also come with optional English subtitles so you can understand the story line even if you are watching it for fun. All DVDsare region 1 for the U.S. and Canada.

Monthly Drawing
Congratulations to our September winner, Susie Robinson of Cleveland, Ohio. By adding your name to our mailing list you are automatically entered to win a free language software program or book!! Winners are drawn each month. Click HERE to enter our monthly drawing.
We will be exhibiting at the FFLA Conference in Miami, FL Oct. 16-18.
The WAFLT conference in Appleton, WI Nov. 7-8 and
The ACTFL conference in San Antonio, TX Nov. 20-23.
Need recommendations?
Please call us at 800-729-3703 or email at polyglot@wor.com and we would be delighted to help you find the perfect product for yourself or a gift for someone else!