Foreign Language
Monthly Specials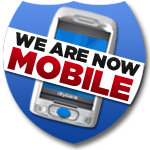 Learn the Arabic Language Watching Movies

The Arabic language is one of the major languages of the world. If you are learning the Arabic language watching the language spoken among people is a great way to increase your vocabulary comprehension and can help you understand better how the language is expressed. Within our selection of language DVDs we have American films enjoyable by both children and adults translated into Arabic that will enable you to absorb the Arabic language as you continue to learn the language. If you already know Arabic well, these DVDs will provide an excellent opportunity to enjoy these movies in a language that you understand.

Combining these films with Arabic Books and Arabic Software is the best way to round out you or your children's educational experience in learning the Arabic language. So select the Arabic language learning products now to find out more specific details of what we offer.
Monthly Drawing
Congratulations to our September winner, Susie Robinson of Cleveland, Ohio. By adding your name to our mailing list you are automatically entered to win a free language software program or book!! Winners are drawn each month. Click HERE to enter our monthly drawing.
We will be exhibiting at the FFLA Conference in Miami, FL Oct. 16-18.
The WAFLT conference in Appleton, WI Nov. 7-8 and
The ACTFL conference in San Antonio, TX Nov. 20-23.
Need recommendations?
Please call us at 800-729-3703 or email at polyglot@wor.com and we would be delighted to help you find the perfect product for yourself or a gift for someone else!