Foreign Language
Monthly Specials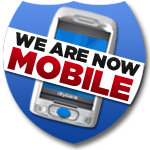 Chinese Software - Mandarin Software for learning Chinese - Mandarin is the most widely spoken form of Chinese. It is the official language in People's Republic China, Hong Kong (which is now once again part of the PRC) and Taiwan. Other important dialect groups are Wu, Xiang, Cantonese, Min, Hakka and Gan.

Make learning Mandarin fun, easy and interactive by choosing from our unique collection of outstanding Mandarin software tools. If you really want your children to learn Mandarin or want to learn Mandarin yourself well and effectively, then interactive Mandarin software is the way to go.

You can give yourself or your students all the tools needed to master Mandarin. Research shows that children can play games and learn at the same time to aid in their overall language comprehension. Older children and adults also have a variety of engaging and effective learning tools to choose from that will help teach and develop excellent Mandarin speaking and comprehension skills.

Bring native speakers into your home or classroom with our proven formula of Education • Connection • Action!

Use your innovative Mandarin Software along with our other Mandarin learning tools that we offer such as Mandarin Books, Mandarin Audio CDs and Mandarin DVDs to help you to understand and speak Mandarin faster and more effectively.
Monthly Drawing
Congratulations to our October winner, Michael Richardson of Chicago, Illinois. By adding your name to our mailing list you are automatically entered to win a free language software program or book!! Winners are drawn each month. Click HERE to enter our monthly drawing.
We will be exhibiting at the LFLTA conference in Baton Rouge Jan. 15th-16th
The AWLA conference in Troy, AL Jan 29-30

Need recommendations?
Please call us at 800-729-3703 or email at polyglot@wor.com and we would be delighted to help you find the perfect product for yourself or a gift for someone else!