Foreign Language
Monthly Specials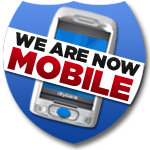 Learn and Teach Arabic with Easy Interactive Tools

Learning Arabic can be fun and easy with our language learning software programs. Arabic is the most widely spoken Semitic language in the world and is spoken in dozens of countries around the world. We offer a variety of different software tools for adults and children to gain vocabulary, comprehension and verbal skills in one of the major languages of the world, the Arabic language. From beginner vocabulary building software to intermediate software containing lessons and entertaining interactive ways of learning, our software will help you learn the Arabic language better and faster than many other learning tools you could find.

All age levels and stages of learning are considered with our Arabic learning software. We even have software specifically designed to help business people communicate in Arabic abroad. You may want to also consider choosing the Arabic Books and Arabic dvds as complimentary tools to use as you learn the language using our Arabic Software.
Monthly Drawing
Congratulations to our April winner, Emilie Yonkers of Wheaton, Illinois. By adding your name to our mailing list you are automatically entered to win a free language software program or book!! Winners are drawn each month. Click HERE to enter our monthly drawing.
We will be exhibiting at the

IALLT conference in Fort Lauderdale, June 13th-14th
AATSP conference in San Antonio, July 8th-10th.
Need recommendations?
Please call us at 800-729-3703 or email at polyglot@wor.com and we would be delighted to help you find the perfect product for yourself or a gift for someone else!