Foreign Language
Monthly Specials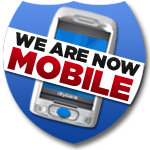 Children can Learn to Read Arabic

Arabic is the number one spoken Semitic language in the world. More than 280 million people speak the language throughout the entire world. Arabic is the predominant language in many parts of the Middle East and Northern Africa. Reading Arabic is an important part of increasing your proficiency in the language. We offer many books for children written in Arabic which will help them to grow in their knowledge of the language. Everything from nursery rhymes to short stories, your children can learn to read and speak Arabic even faster when they are exposed to Arabic language stories designed specifically for them. So unplug from the digital world, sit down with a book, and learn Arabic today!

You can use these books as an effective compliment to an Arabic language education by combining them with our other Arabic language learning products such as Arabic Software and Arabic dvds and American DVDs dubbed in Arabic.
Monthly Drawing
Congratulations to our June winner, Catherine Jackson of Reno, Nevada. By adding your name to our mailing list you are automatically entered to win a free language software program or book!! Winners are drawn each month. Click HERE to enter our monthly drawing.
We will be exhibiting at the IALLT Conference in Boston, MA August 12th - 13th and at the
AATSP-GA conference in Grayson, GA Sept. 12th.
Need recommendations?
Please call us at 800-729-3703 or email at polyglot@wor.com and we would be delighted to help you find the perfect product for yourself or a gift for someone else!