Foreign Language
Monthly Specials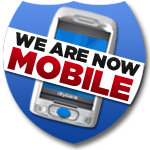 American Headway Series Second Edition is a foundation course for learning American English. It combines a proven methodology with fresh new material, a new advanced level and new testing components in six levels . Its step-by-step approach builds skills and confidence, with the right mix of language work and plentiful practice material to consolidate knowledge of key points before proceeding further.
Monthly Drawing
Congratulations to our July winner, April Michelle Davis of Montpelier, Virginia. By adding your name to our mailing list you are automatically entered to win a free language software program or book!! Winners are drawn each month. Click HERE to enter our monthly drawing.
We will be exhibiting at the IALLT Conference in Boston, MA August 12th - 13th and at the
AATSP-GA conference in Grayson, GA Sept. 12th.
Need recommendations?
Please call us at 800-729-3703 or email at polyglot@wor.com and we would be delighted to help you find the perfect product for yourself or a gift for someone else!